Congratulations to our Employee of the Week - Kabrina Nieto! Ms. Nieto is always doing a fantastic job supporting Ms. Gaytan's classroom, leading the class whenever needed, and serves as a vital member of the ACE program. Thank you Ms. Nieto for all you do!!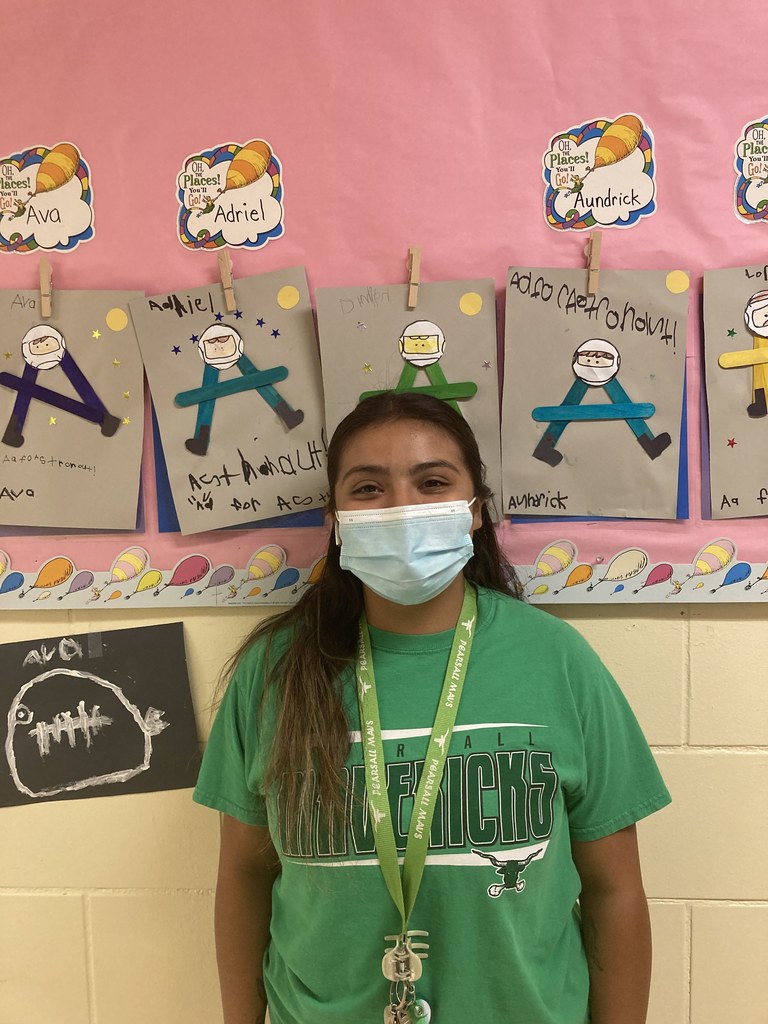 We like to shout out our nurses: Monica Work & Krystal Gonzales, for all their hard work providing student care! We welcome Krystal Gonzales to the team and are excited to have her expertise on board! Last but not least - everyone please give Mrs. Work some love in the comments as she is retiring at the end of this school year!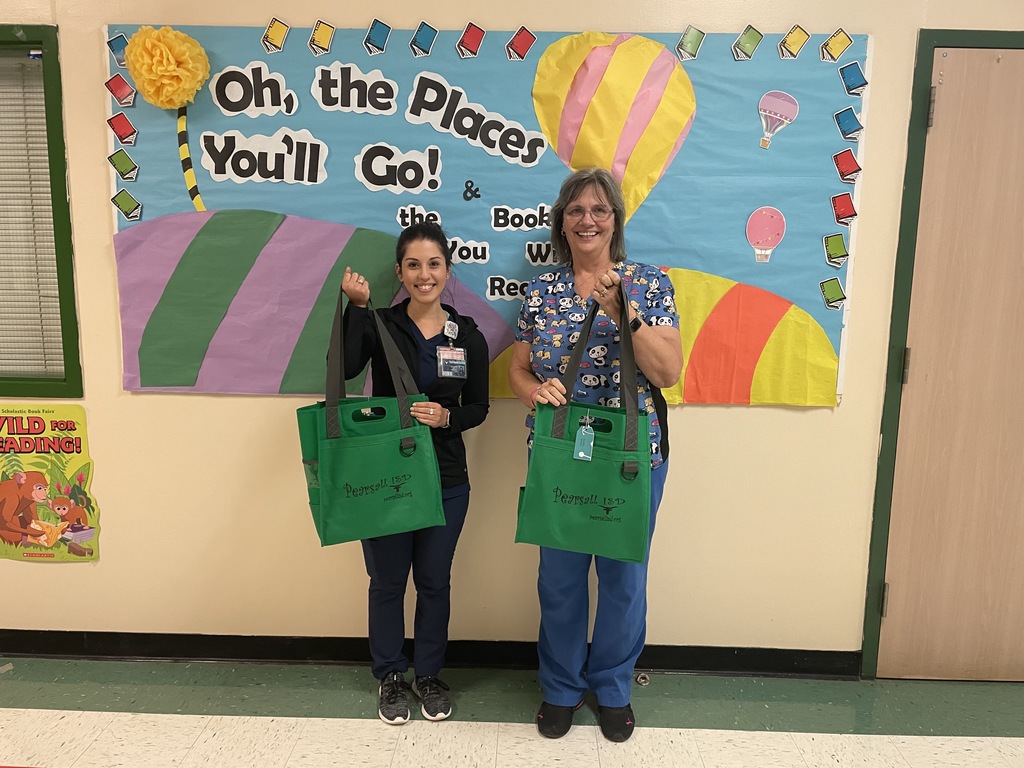 TFE Community: Invites for awards were passed out today to all recipients who were present. Recipients who were absent will be provided with an invite tomorrow. We understand the invites may have had incorrect information so we wanted to provide accurate information. We apologize for the inconvenience. The awards are to be held on Wednesday May 25th at these designated times - Kinder(8:30), 1st Grade(9:30), 2nd Grade(10:30), Pre-K(11:30). Wednesday May 25th has been adjusted to an early release day so PK will dismiss at 12:00 following their ceremony and K-2nd at 12:30.

Congratulations to our Students of The Week - Wyatt Ruiz, Evelyn Luna, Xzavier Charo, and Meredith Sindon. What a great group of individuals to wrap up the 21-22 School Year with! We are proud of each one of you!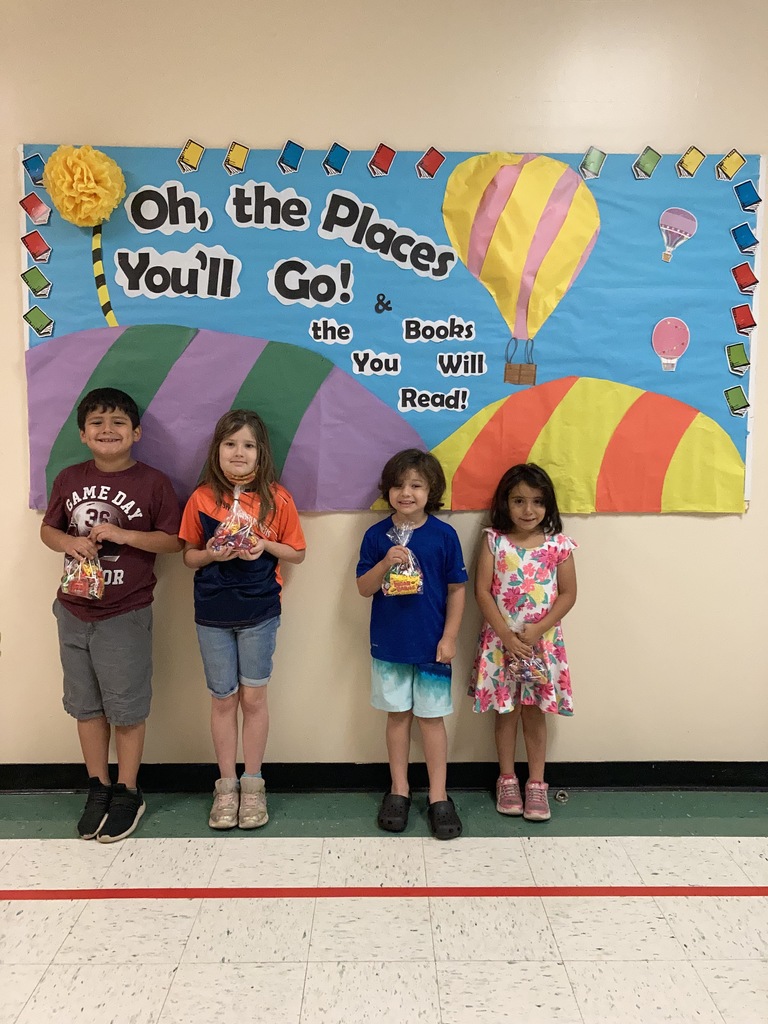 Hello Pearsall ISD Community, Please read the following memo regarding early release on May 25th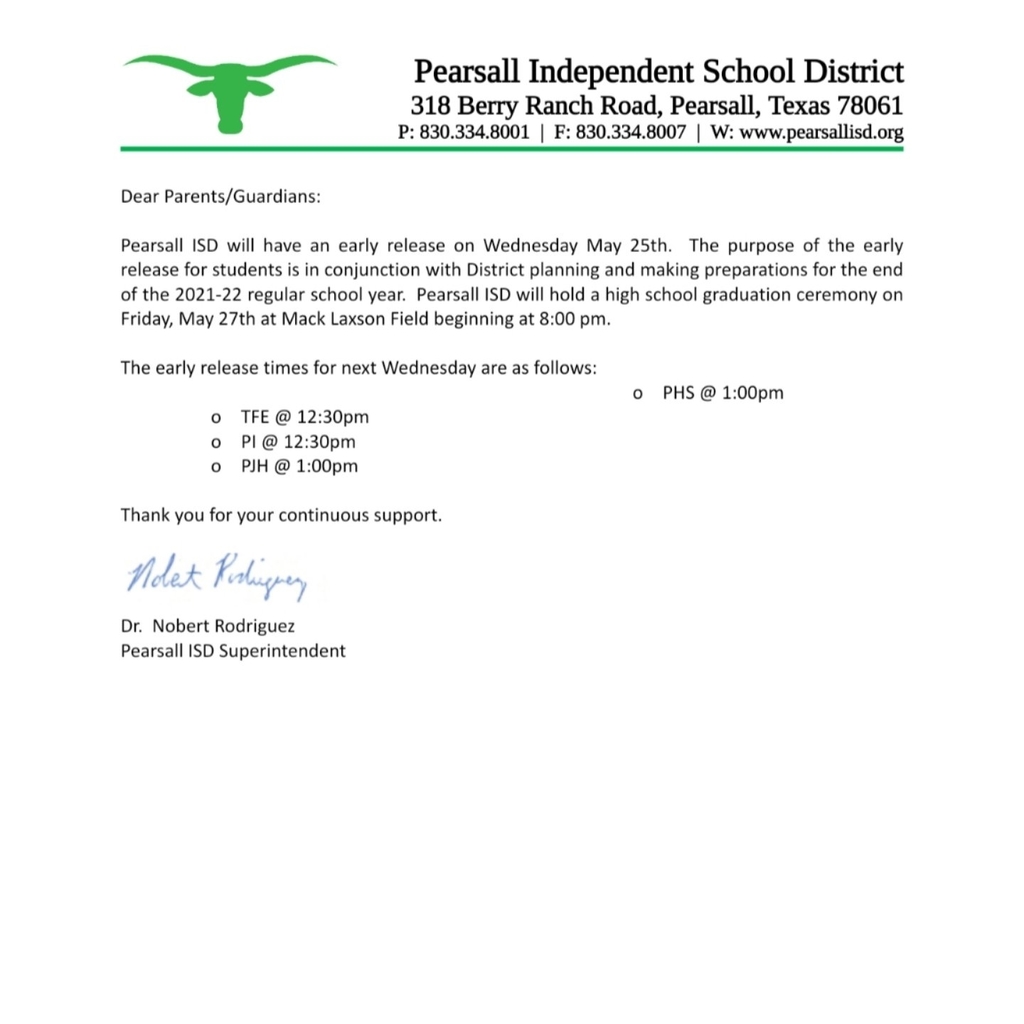 Special Note: PK will release at 12:00

Howdy TFE Community! Wednesday May 25th will be adjusted to an early release day. This change will allow PISD to host its Annual Service Awards Presentation/Staff Recognition Event without disrupting any of the end of year events happening across the district. To accommodate this change, TFE will need to host PK Awards at 11:30am instead of 1:30pm as initially scheduled. PK will dismiss at 12:00 and K-2nd will dismiss at 12:30. We appreciate your flexibility and appreciate your help in allowing us to recognize staff members who are making a huge difference for our children.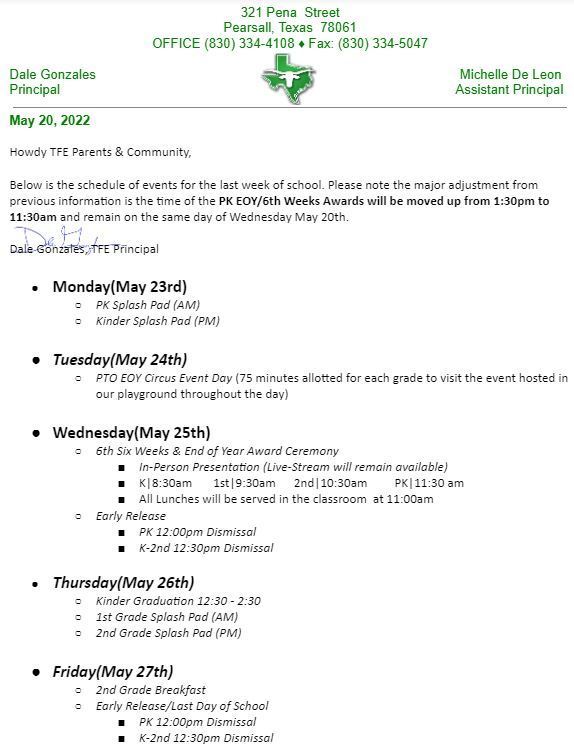 Congratulations to our Staff Member/Teacher of the Week - Mrs. Hicks! Mrs. Hicks has done an amazing job this year in her classroom. She works incredibly hard to help all students in her classroom learn and grow. We thank you so much for all your hard work and dedication to our TFE students and campus!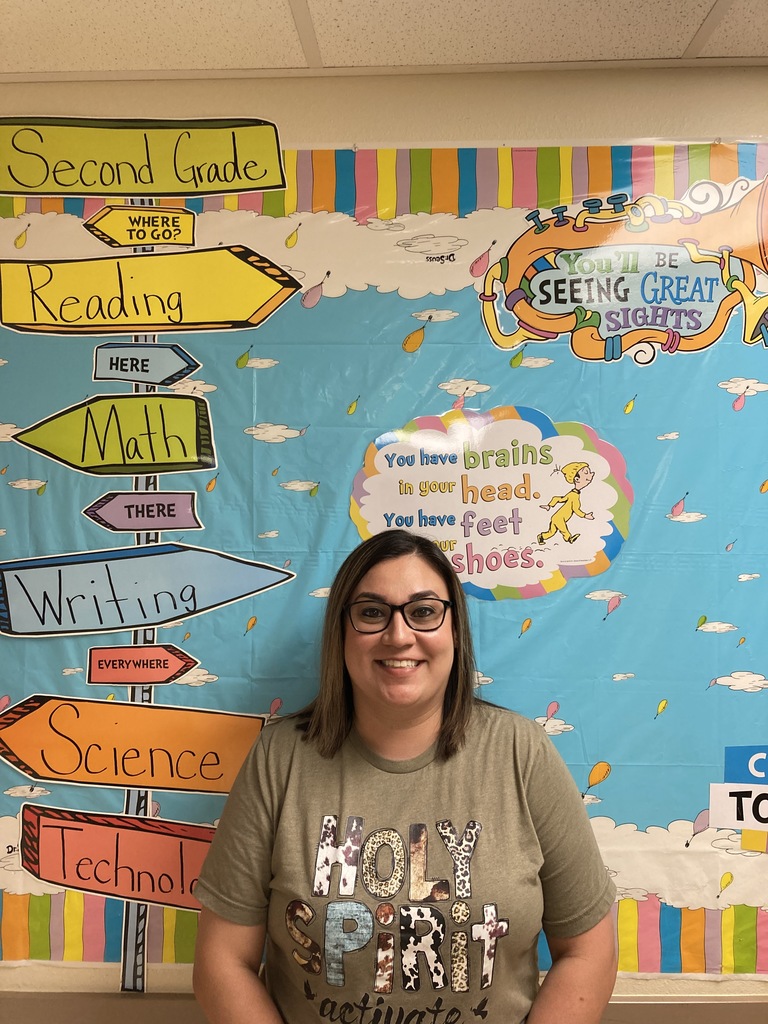 Attention TFE Community, An 18 wheeler has damaged a power line on the intersection of Pena and Willow. We were xperiencing a majority power outages, but it has been restored. . Authorities have been alerted and AEP is working on the line. The intersection will be blocked off. At dismissal we should be able to run normal, but the parent loop(1st grade) and the main loop(Kinder and PK) will need to only enter through Llamos Street. . We appreciate your patience. Please note - Kona Ice Will be relocated to the PISD Band Parking Lot due to the Initial area being near the line.

Correction! - The Kona Event is scheduled for Thursday the 12th. Support TFE PTO and purchase Kona ICE Thursday!! They will be stationed at Ted Flores Elementary School Parent Parking lot. PTO will be camped out with activities & games and selling other snacks and drinks! 3-5pm!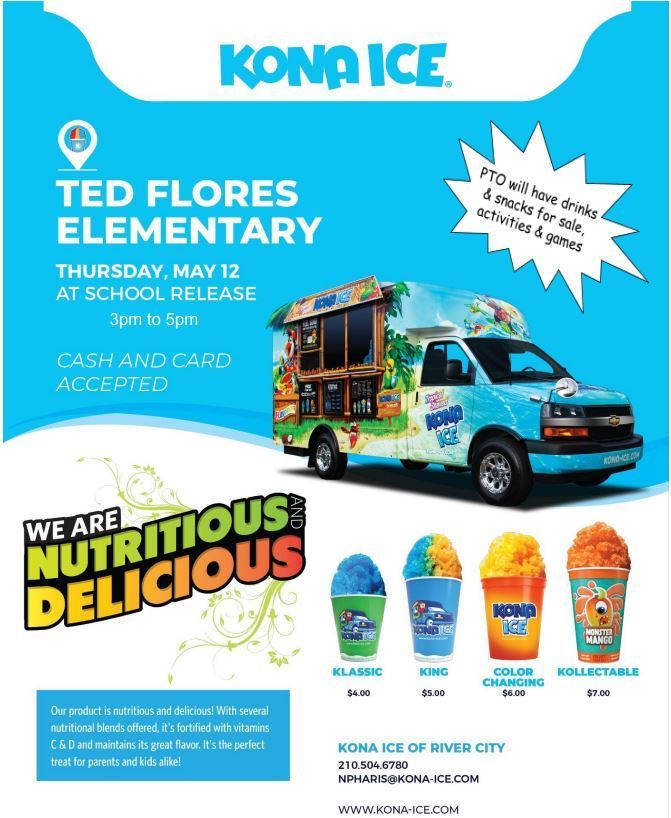 Congratulations to our Students of the Week - Ellowyn Guajardo, Gabriel Mainez, Demitri Peralta, and Tyberious Nieto! We are extremely proud of each of these students for all their hard work and amazing citizenship on campus! Keep up the great work!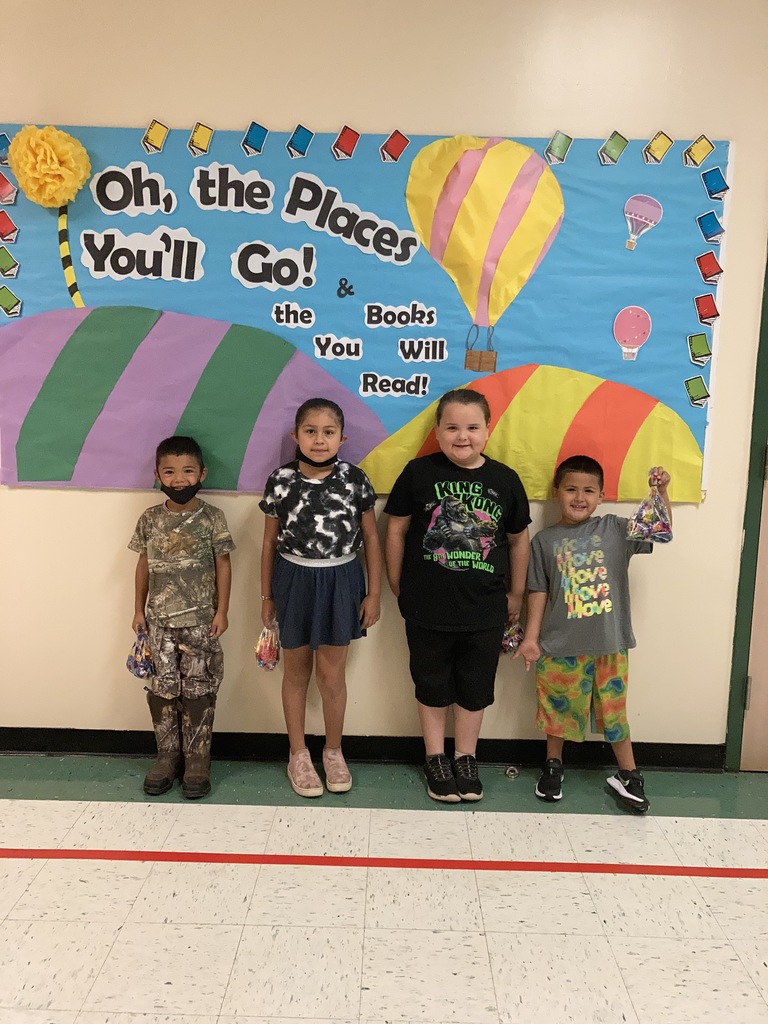 Congratulations to Ms. Rose Vinton, our TFE Staff Member of the Week! Ms. Rose does an amazing job building rapport with students, assisting Ms. Waldrum with instruction in the PK classes, and performing any other duties needed to serve our campus! Thank you so much - We appreciate you, Ms. Rose!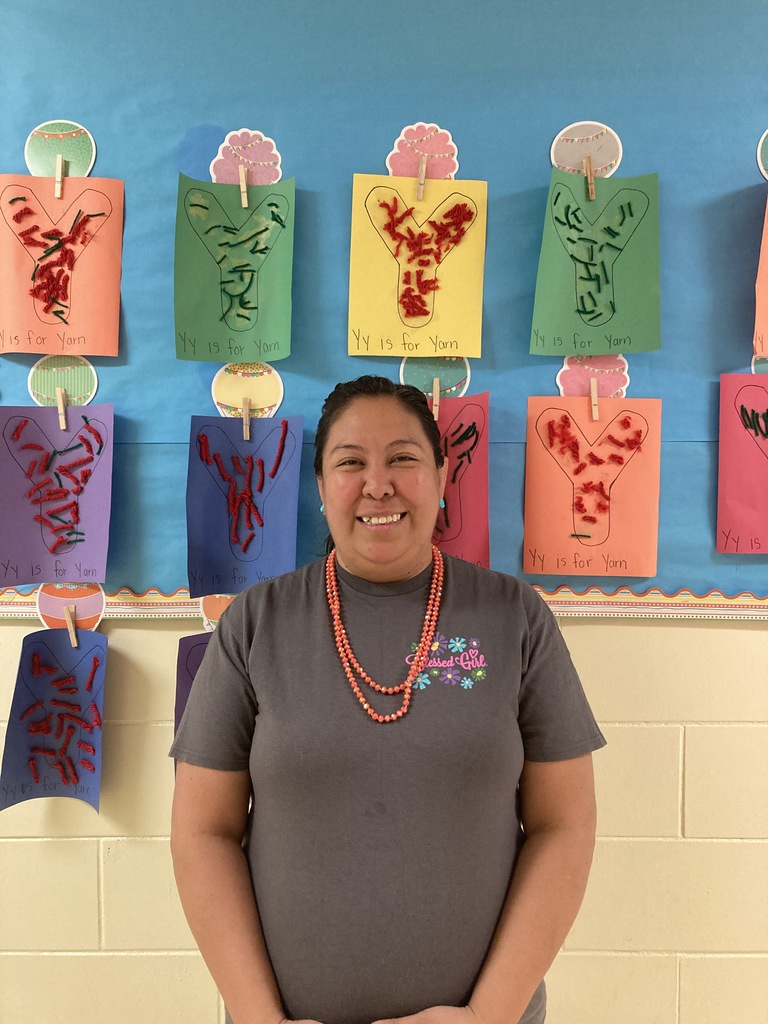 Congratulations to the Employee of the Month - Mr. Beltran! Mr. Beltran does a fantastic job in the classroom, collaborating with teachers to continuously improve our instructional and organizational practices, and assists teachers with their technological needs as our Campus Tech Liaison. We appreciate all Mr. Beltran's hard work, his outstanding character, and his contributions to students across the entire campus. We are very fortune to have Mr. Beltran as part of our TFE family!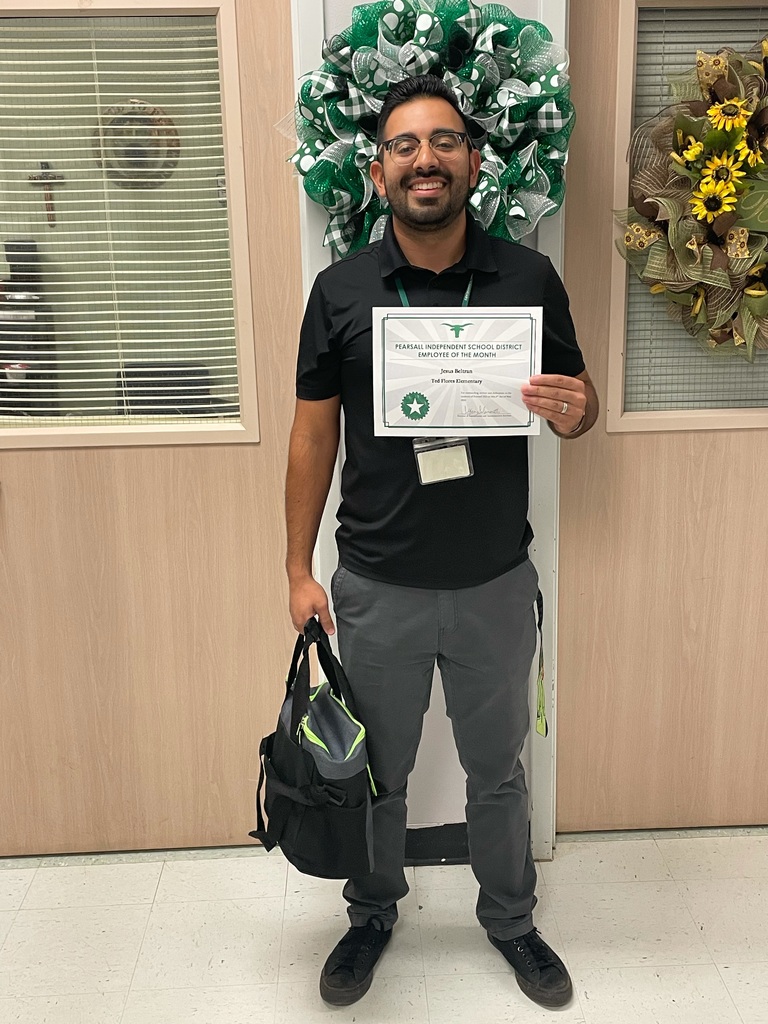 Congratulations to our Students of the Week - Sierra Feliciano, Zion Buentello, Anabelle Sifuentes, Marka Ortiz, Hunter Rosales, Josiah Carrizales! We are proud of the hard work and amazing character they exhibit at school each day!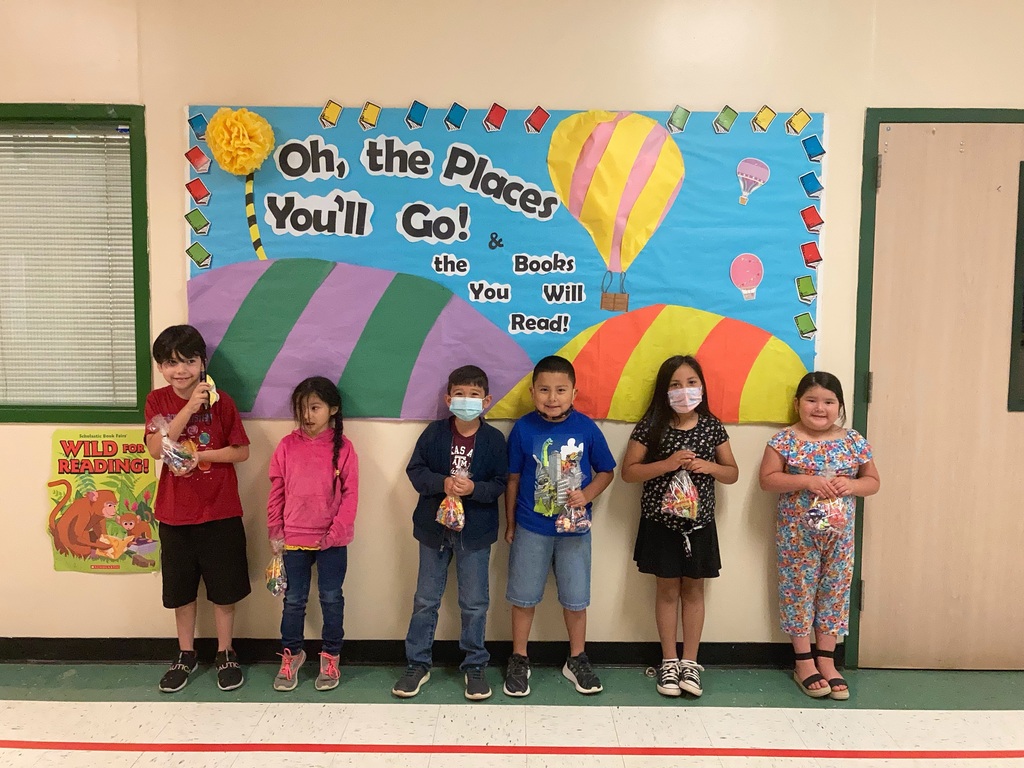 Congratulation to Mrs. Kratz for receiving the Teacher/Staff Member of the Week! We appreciate all you do for TFE and our students!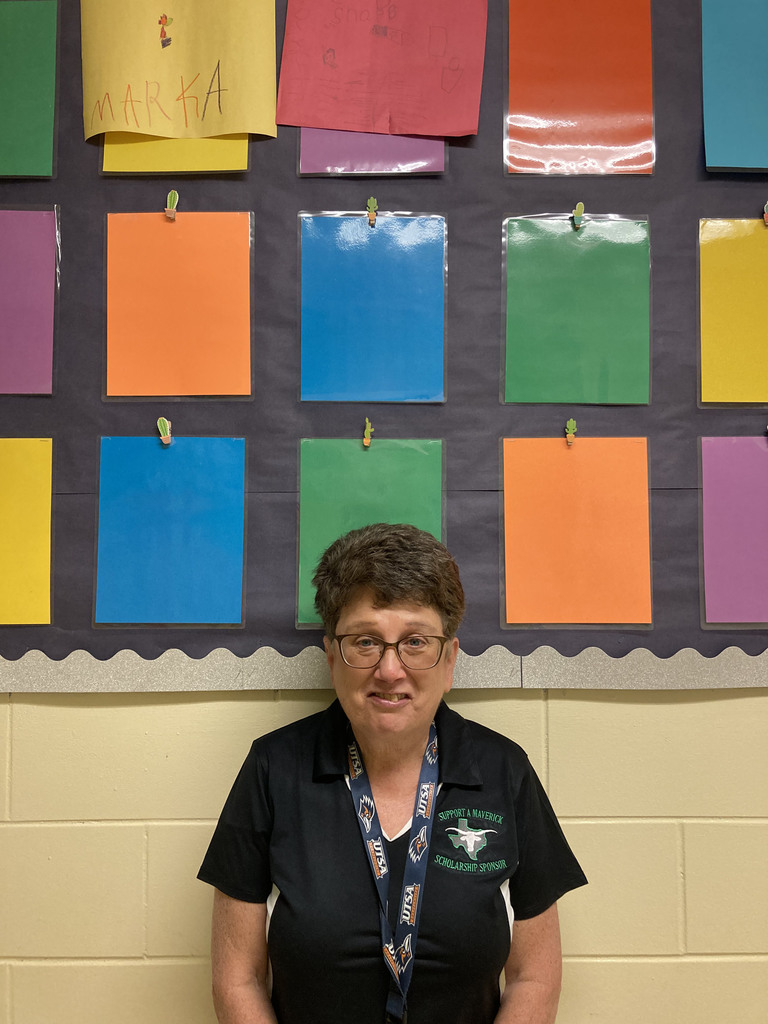 Congratulations to our Students of the Week - Dariel Meza, Sophia Falcon, Jett Baez, and Savannah Aranda! We are extremely proud of each of them for their dedication to academic excellence and exhibiting top tier character every day!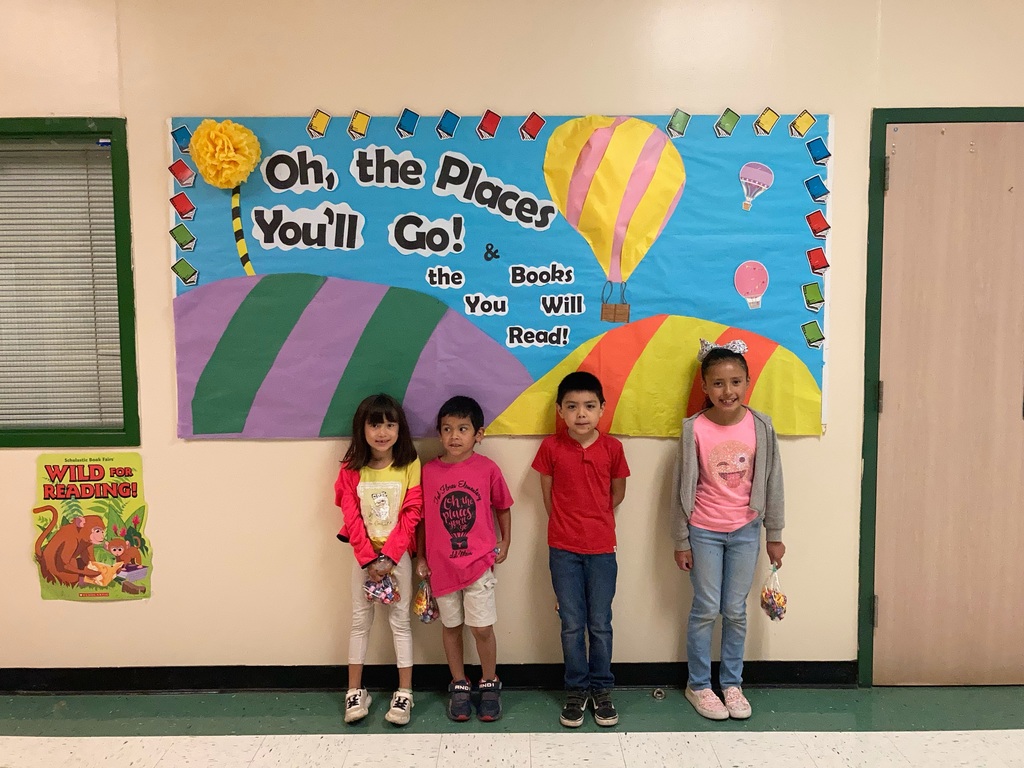 Students of the Week! Lets shout out these wonderful Lil' Mavs for their excellent work and character! Good Job - Gregory Martinez, Emelenn Gomez, Fernando Ramos, and John Jordan Garcia!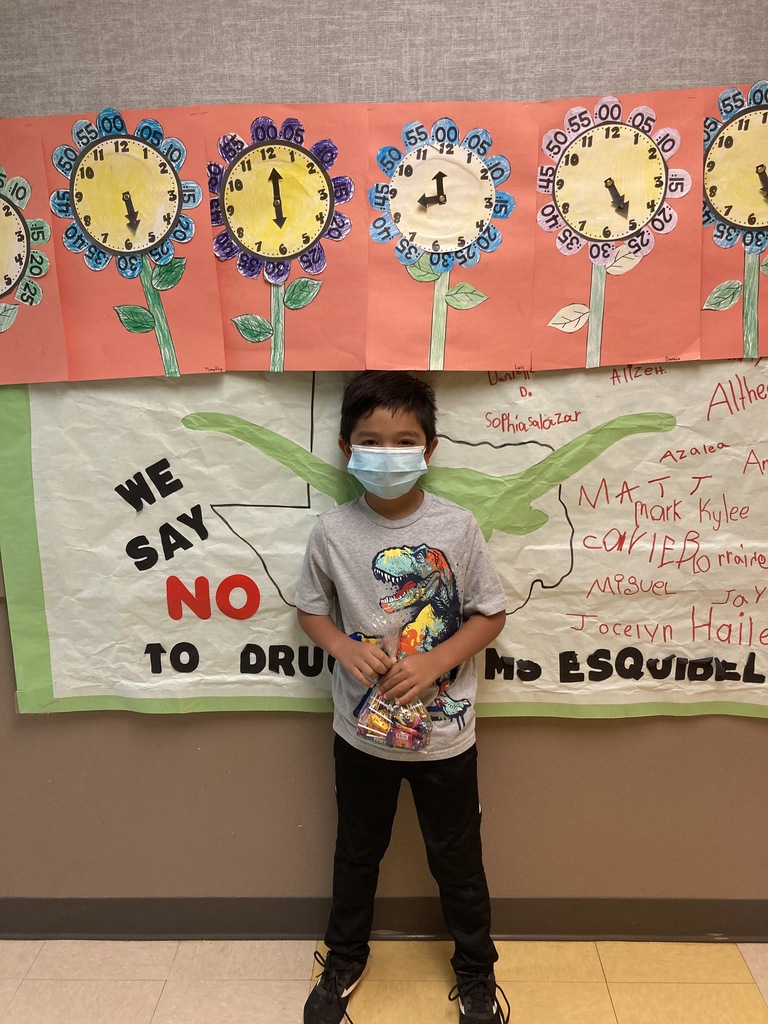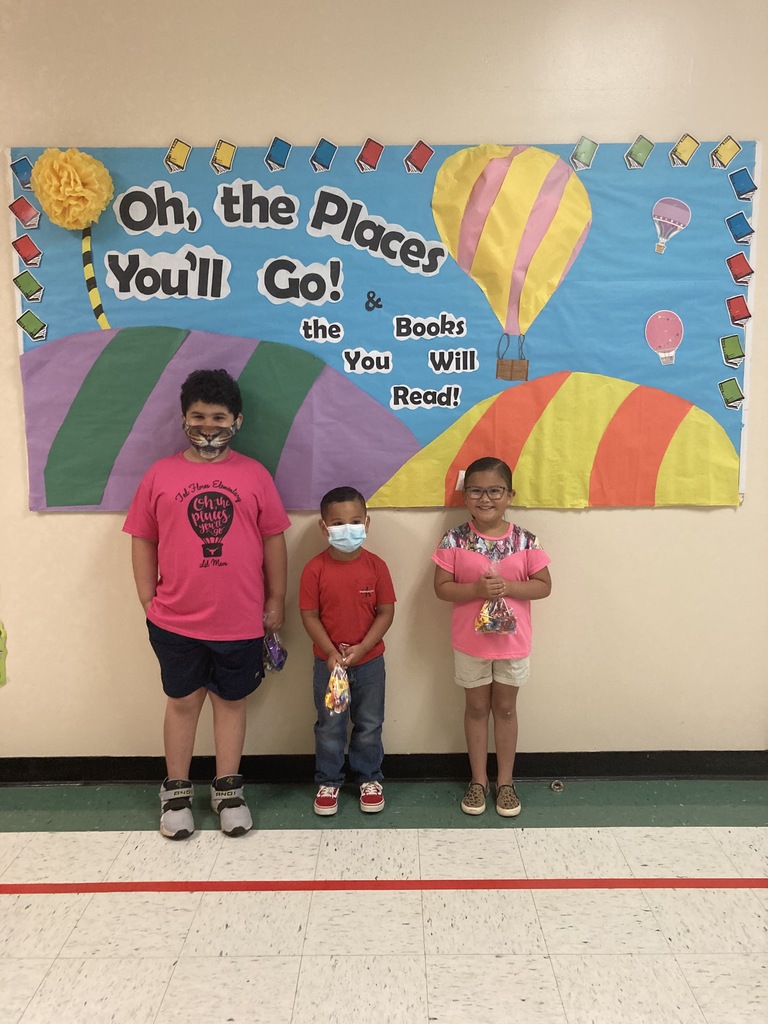 Congratulations: Staff Member of the Week! Ms. Nancy Gonzales! She does a phenomenal job assisting Mrs. Navarro's Pre-K Class, assisting at lunch/recess, and helping collect and monitor bus students! Thank you for all you do for our campus, our students, and our staff!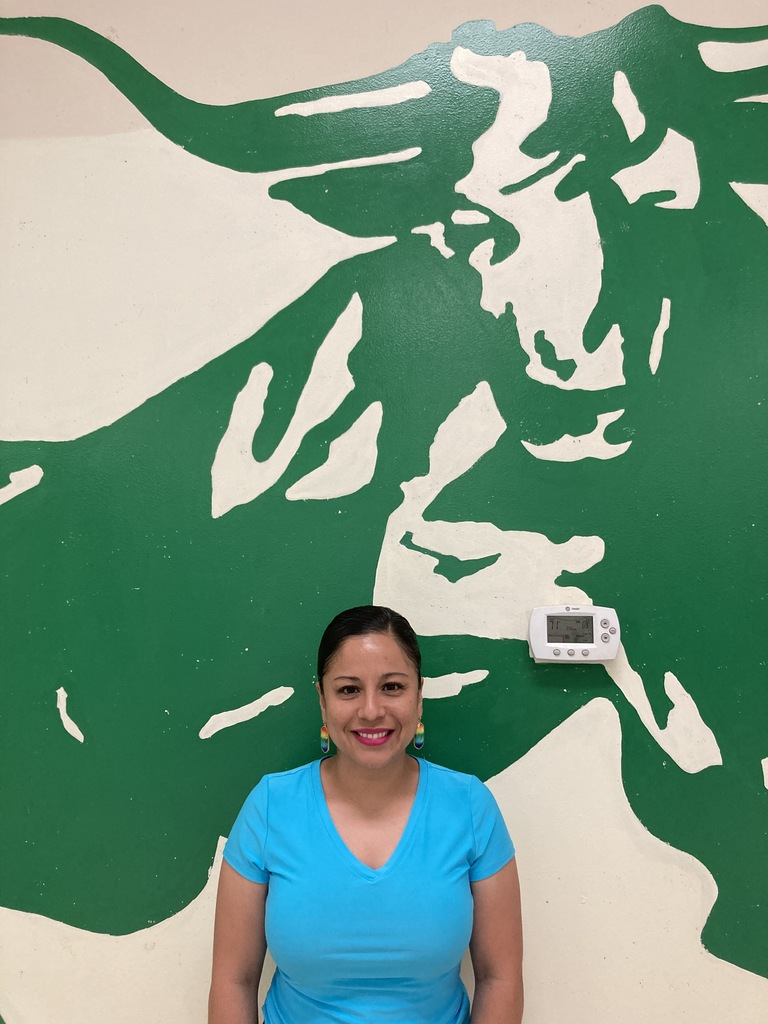 Howdy! Please view the memo below that contains important information on the last six weeks of school at TFE. The memo is available in English and Spanish. A paper copy will also be sent home with students. Thank you!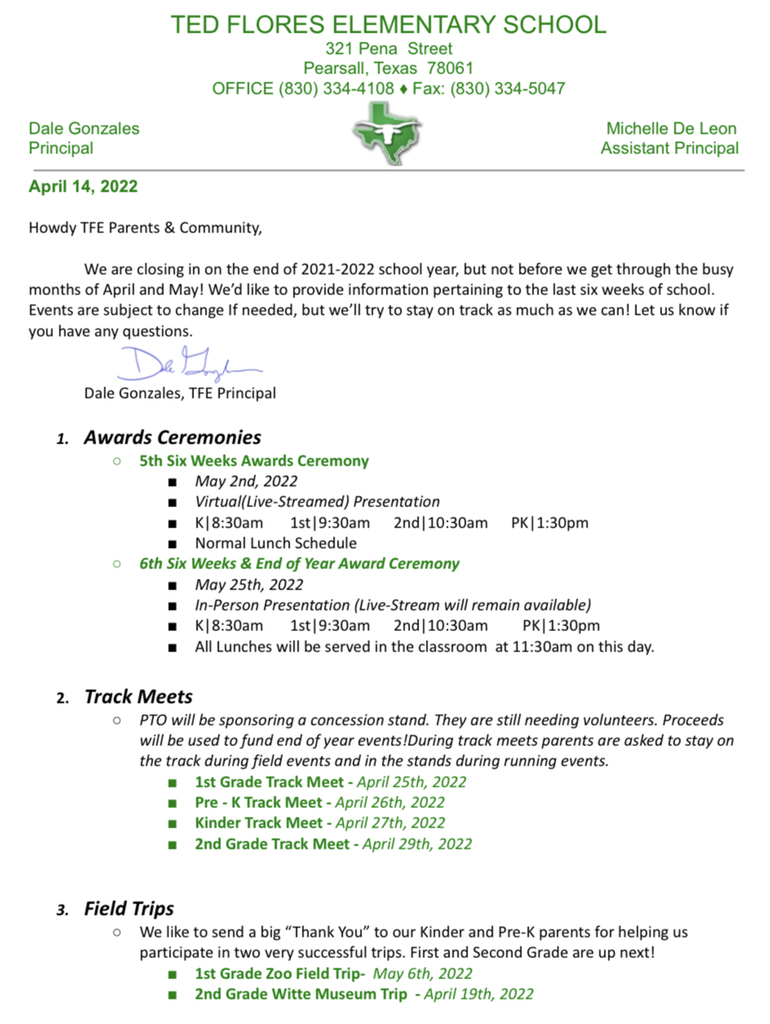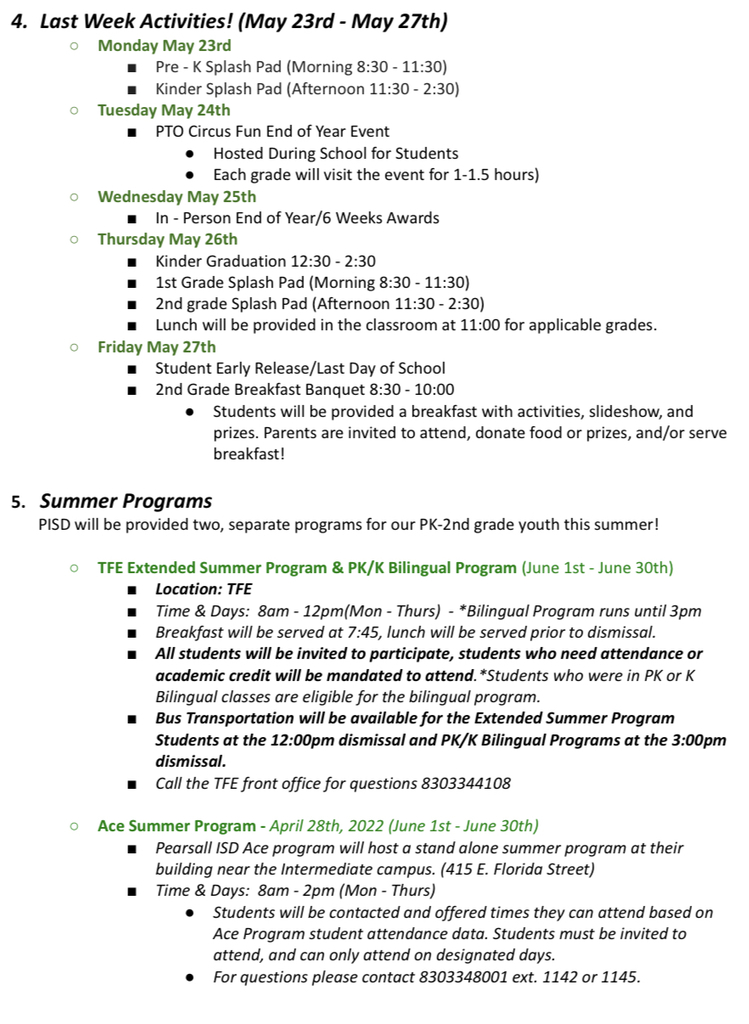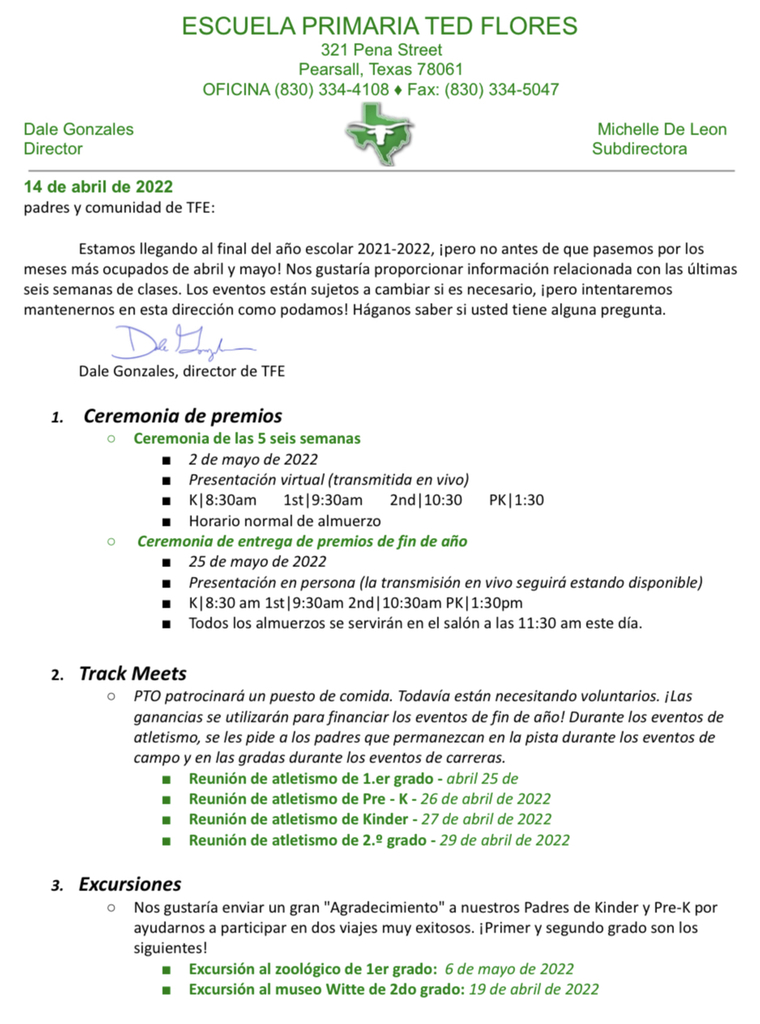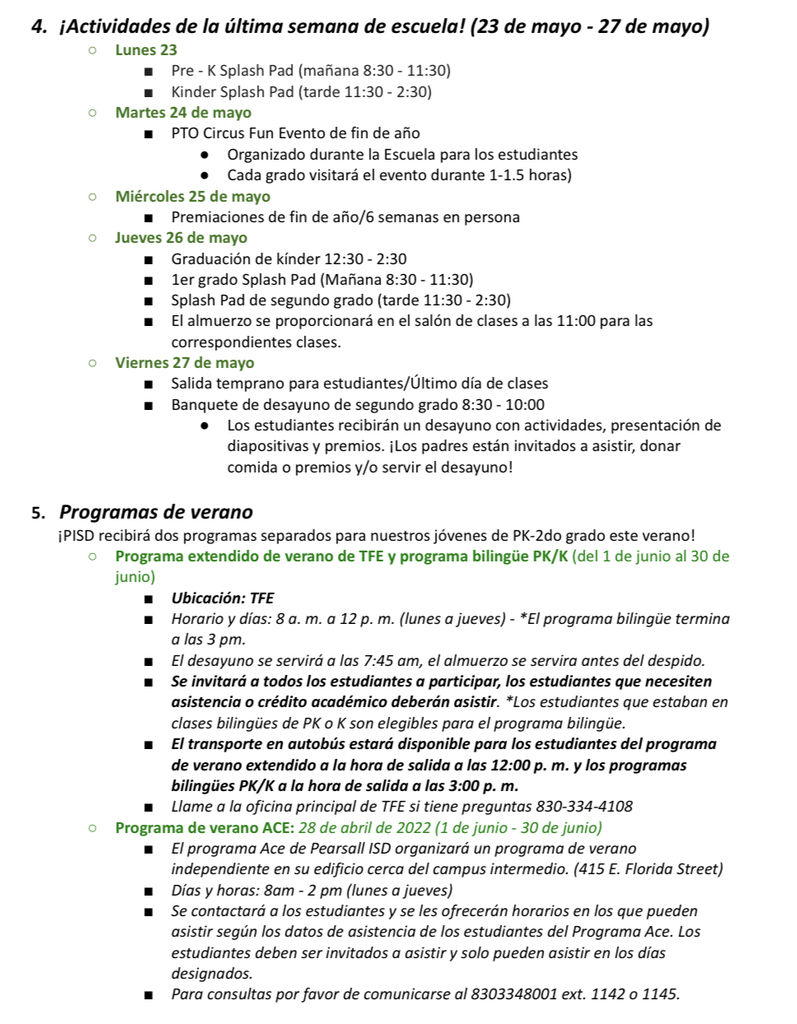 Attention: Tonight's Ace Event at Junior High has been cancelled. Apologies for any inconvenience.